Spotlight: San Diego, California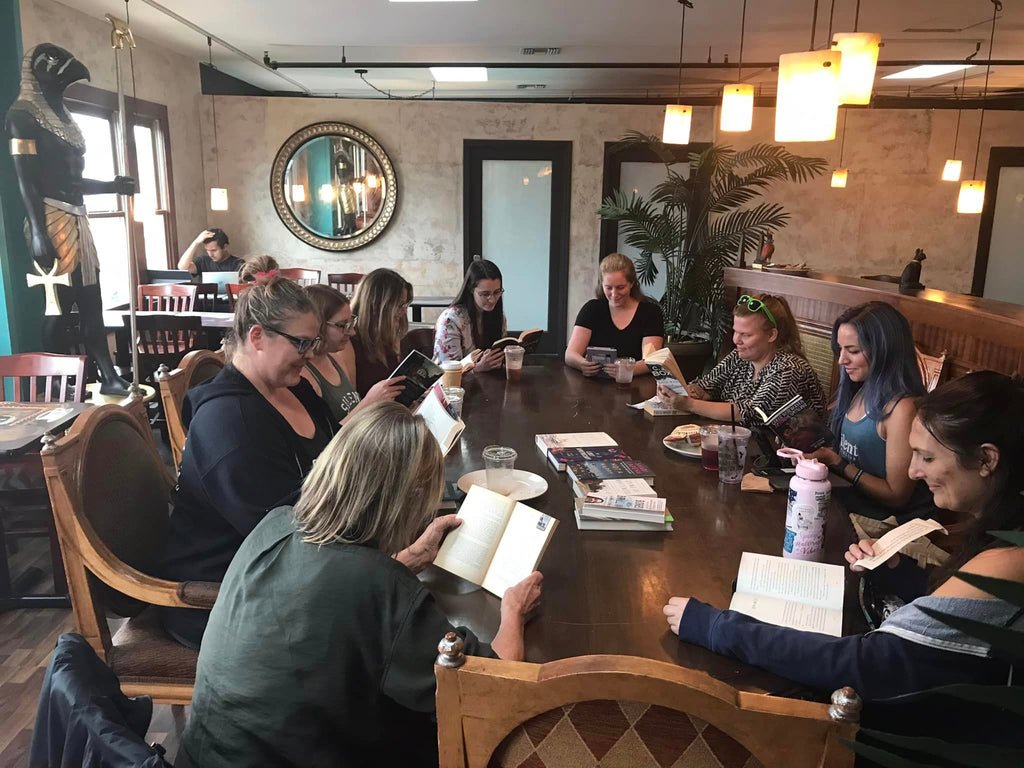 We're shining a light on the people who make Silent Book Club great—our local organizers. Get to know the folks behind the scenes, and maybe get inspired to start your own chapter!
Krystle Johnson started hosting Silent Book Club San Diego in 2019, when she read about it in Oprah Magazine and took over the chapter from a previous organizer. We caught up with her to ask a few questions about her experience as an SBC host.
What has been your favorite part about hosting SBC San Diego?
Meeting new people who have become as close to me as family now. I'm surprised by how many of us love reading but have no time to do it! This club really allows us to make reading a priority. 
Has anything surprised you about Silent Book Club?
Many of us started as strangers and have become the best of friends. We even come together and hold "readtreats" where we rent out an Airbnb and read all weekend together.
OK, wait. This sounds amazing. Tell me more. What does a readtreat look like? How many of these have you held? And can I come?
We rent an Airbnb and invite our 10 closest SBC members that come to all the meetings. Usually 6-7 people can attend, which is about the max that a house can hold. Any more would be too much. We've had 3 so far… with another one scheduled for New Years! 
At a typical readtreat, everyone chooses their rooms. Then we all read in the common spaces, going back into our room if we need a break from reading. At night, a different person makes dinner and we talk about what we read that day. The most important part is making sure you have someone willing to hold everyone to the silent reading part! After all, it's meant to be an introvert's paradise. 
Is there anything else you'd like people to know about SBC San Diego?
We would love to have even more people join us! We meet on the third Saturday of the month from 5-7pm. We vote between 4 places for our meetups: Tea N More, Societe Brewing, Lestat's Hillcrest, or Kilowatt Brewing in Kearny Mesa.
We also zoom every Sunday from 10-12! We post the link each week on our Facebook page.
What's the last great book you read?
Lessons in Chemistry, by Bonnie Garmus
Do you have a favorite book?
When Women Were Dragons is one I recommend a lot.
Join SBC San Diego on Facebook