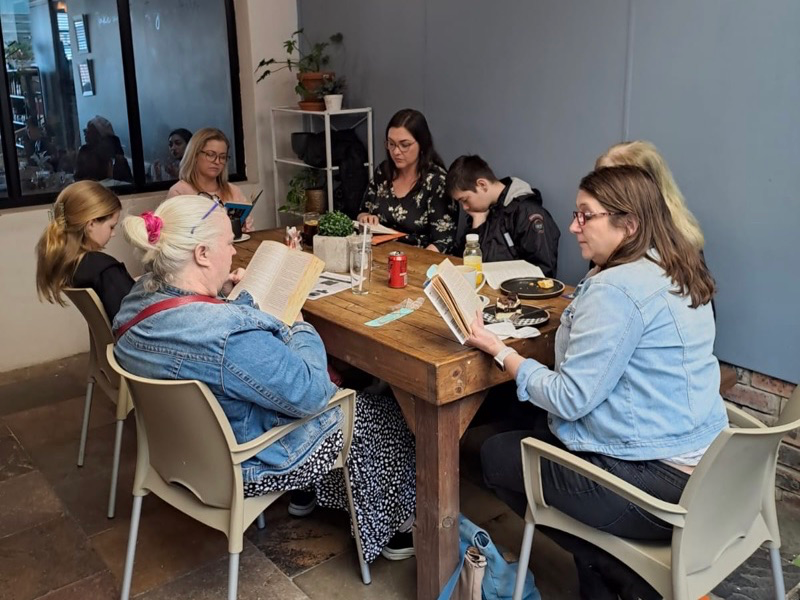 Silent Book Club East London meets on the first Saturday of each month. The venue will be announced via our FB page and whatsapp group. As we grow venue changes will be required.

Join us at 9:30 to grab a coffee and a snack and a quick hello followed by Introvert Happy Hour of reading in companionable silence from 10:00-10:30am.
Stay on afterwards for further chat or another coffee or settle in for 'just one more chapter'.
Continue reading