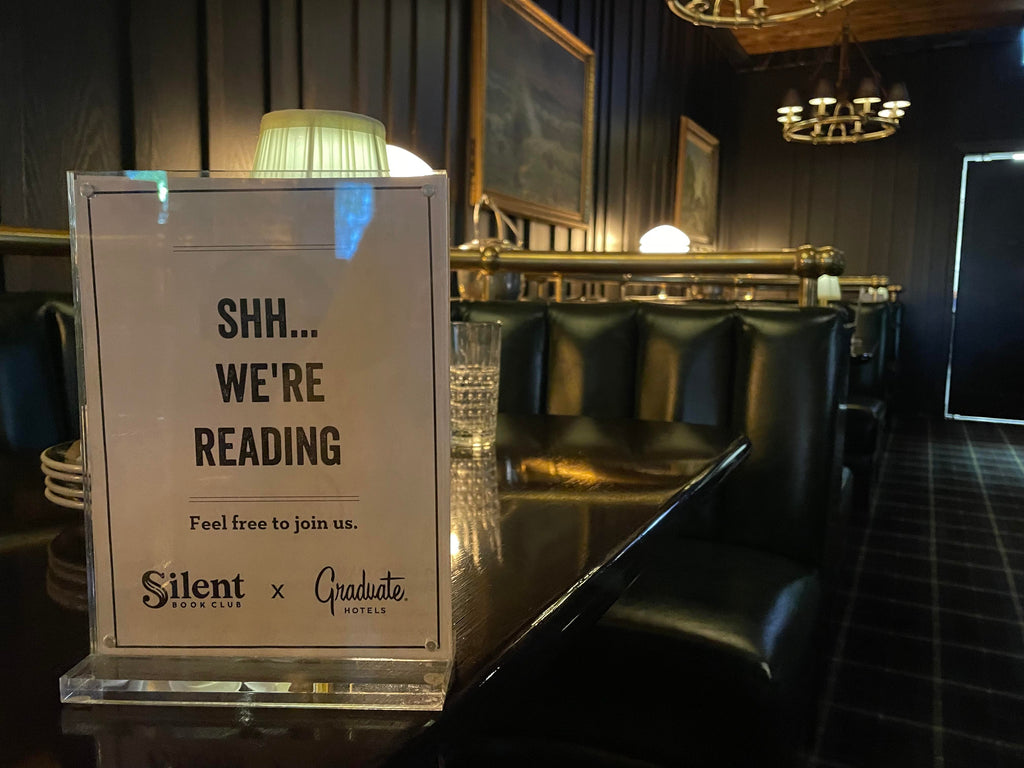 Years ago I lived on the East Coast while my partner was in graduate school. We lived in a drafty old Victorian in Providence, Rhode Island, and coming from San Francisco, we couldn't believe our luck: the rent was cheap, we had a spare (!) bedroom, and the parking was free. We moved across the country in late summer, and settled in when school started. The leaves changed color, we went apple picking, and delighted in the first dusting of snow. And then winter came along.
I was not prepared for how dark it would get—literally and spiritually—the moment daylight savings time ended. It was dark when I left for work in the morning, dark when I got home. The only sunlight I saw was on my lunch break. For a girl raised in the tropics, this was misery. Seasonal affective disorder hit me like a freight train.
How I wish I'd had Silent Book Club during those long winters! Someplace warm and welcoming to go to after work. Somewhere I could be surrounded by friendly faces, even if I didn't know anyone by name. Something on the calendar to look forward to. I would have watched a lot less TV, read a lot more, and probably gotten way less depressed. 
I mean, look at how cheerful this SBC Graduate Cincinnati backdrop is! More colorful balloon lights this season, please.
Luckily, there are now SBC chapters all around the world to offer respite from the winter gloom. You can find cozy couches, friendly faces, tasty drinks, and get personalized reading recommendations. If you've been meaning to check out an in-person event, this behind-the-scenes peek into a recent meetup in West Seattle is an excellent teaser of what to expect.
 
Readers at SBC Evanston, IL
Getting out of the house can still be a hurdle for those of us who are introverts, especially when it's cold and dark out, but I know from experience that surrounding myself with readers is an instant mood booster. So, next time you feel the winter blues setting in, find yourself a Silent Book Club. Or, stay home and shop our holiday sale! You do you. We won't judge.