Subduction with Kristen Millares Young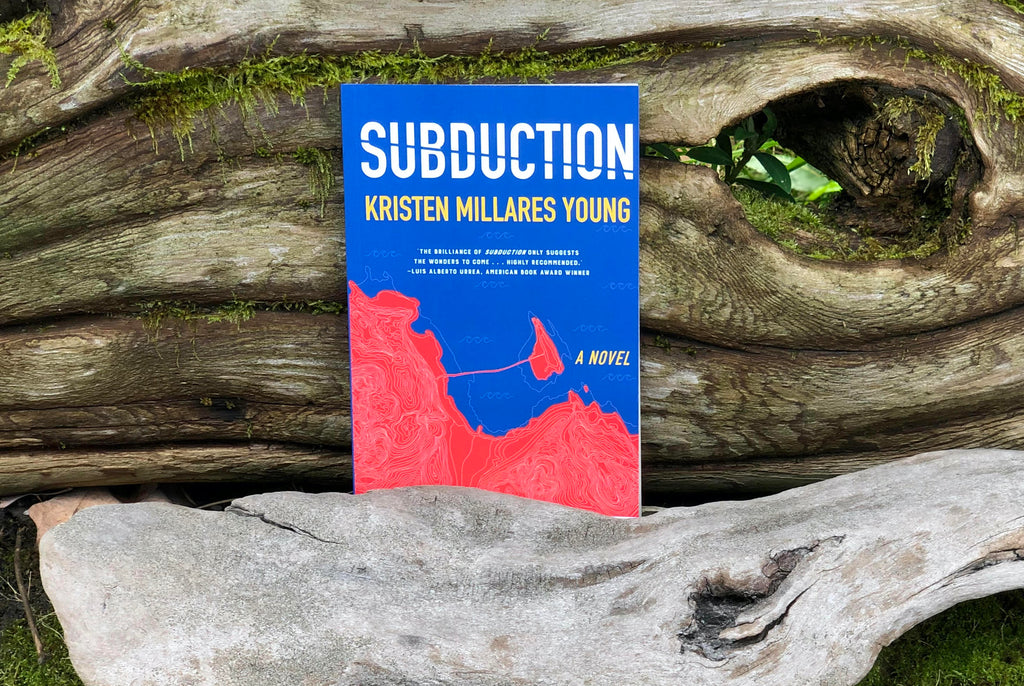 Fall is a good time to transition from beach reads to literature that encourages us to explore human nature, family, and tradition. As days grow shorter and temperatures drop, we are set up to stay in and take time with texts that require it. 
October 6th is the perfect day to join Silent Book Club in conversation with writer Kristen Millares Young, discussing her debut novel, Subduction. The book follows a Latina anthropologist who takes refuge from her failing marriage in a Native whaling village in the Pacific Northwest. There she meets Peter, a prodigal son who has returned to the reservation seeking answers to his father's murder. The story tackles complex issues of identity, cultural friction, indigenous voices, and the ethics of telling someone else's stories.
 RSVP here and add your questions for Kristen. We'll be giving away five copies of the book to those who RSVP.  
About the book
"Subduction portrays the complex experience of racial grief that results from being severed from our cultural identities. It is messy to find human connection as a cultural outsider marred by the complexities of betrayal. With Subduction, veteran investigative journalist Young takes on the ethics of storytelling across racial identities." - Los Angeles Review of Books
Order the book on Bookshop.org, where 10% of every purchase supports independent bookstores. 
About the author
Kristen Millares Young is the author of the novel Subduction, a Paris Review staff pick called "whip-smart" by the Washington Post, a "brilliant debut" by the Seattle Times and "utterly unique and important" by Ms. Magazine.
From 2018 to 2020, Kristen served as Prose Writer-in-Residence at Hugo House. Her prize-winning investigations, essays and reviews appear in the Washington Post, Literary Hub, the Guardian, and elsewhere, as well as the anthologies Latina Outsiders: Remaking Latina Identity, Pie & Whiskey, a New York Times New & Noteworthy Book, and Alone Together: Love, Grief, and Comfort During the Time of COVID-19.
She was the researcher for the New York Times team that produced "Snow Fall," which won a Pulitzer Prize. From 2016 to 2019, she was board chair of InvestigateWest, a nonprofit newsroom she co-founded to protect vulnerable peoples and places of the Pacific Northwest.