Spotlight: San Antonio, Texas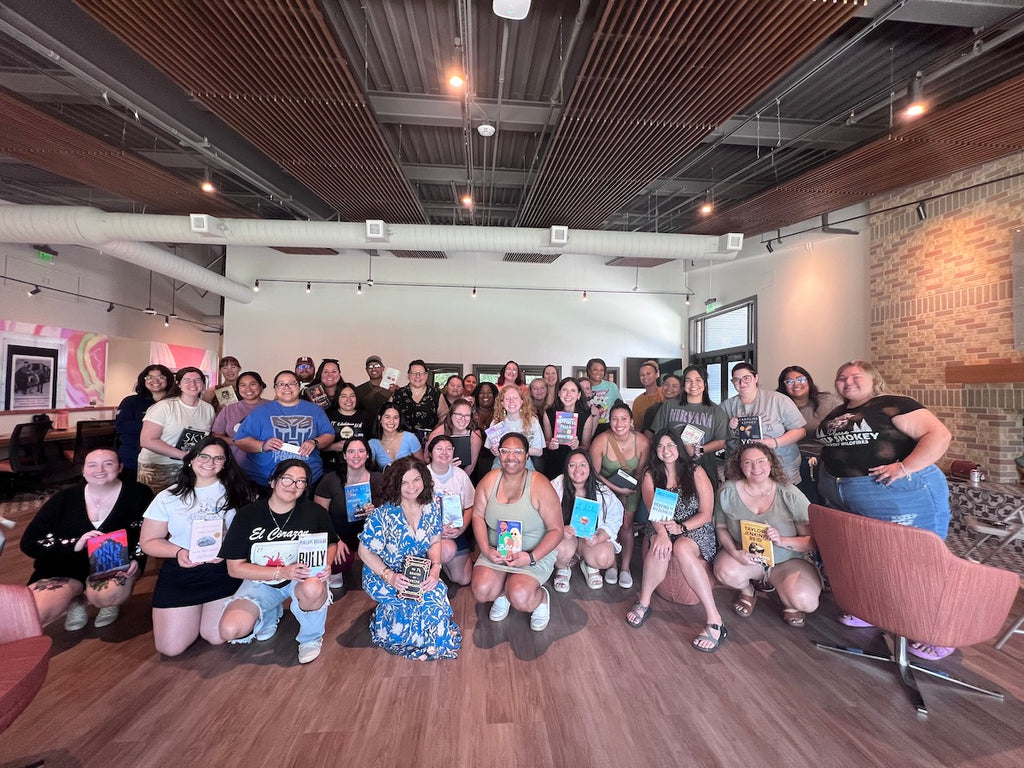 We're shining a light on the people who make Silent Book Club great—our local organizers. Get to know the folks behind the scenes, and maybe get inspired to start your own chapter! First up, San Antonio.
Cidnee Le'Sure knew San Antonio had multiple youth literacy programs, so she thought adults might find the idea of a book club beneficial as well. She decided to start a Silent Book Club chapter, and organized her first meetup in July 2023.
She didn't expect so many people would be interested right off the bat. Cidnee partnered with San Antonio Parks and Rec to host the club at local community centers in parks around the city, and nearly 50 people attended the second meetup in August. 
"Our city has so many great resources, we're having a bit of a bidding war with partnerships!" shared Cidnee. "We have meeting places with local parks, museums, and city leaders wanting to highlight. As a host, I feel like a popular bachelorette."
Cidnee's favorite part about organizing a Silent Book Club is bringing people together in public spaces. "I love when strangers approach us to ask about the group, and then ultimately how they can join in! Building community has been such a positive outcome of hosting!"
What's the last great book you read?
Intercepted, by Alexa Martin
What's your favorite book?
My favorite book is All the Kings Men. I read it in high school and fell in love with the story, I ended up attending LSU and touring the sites mentioned in the book!