20 Songs Inspired by Children's Literature (Part 1)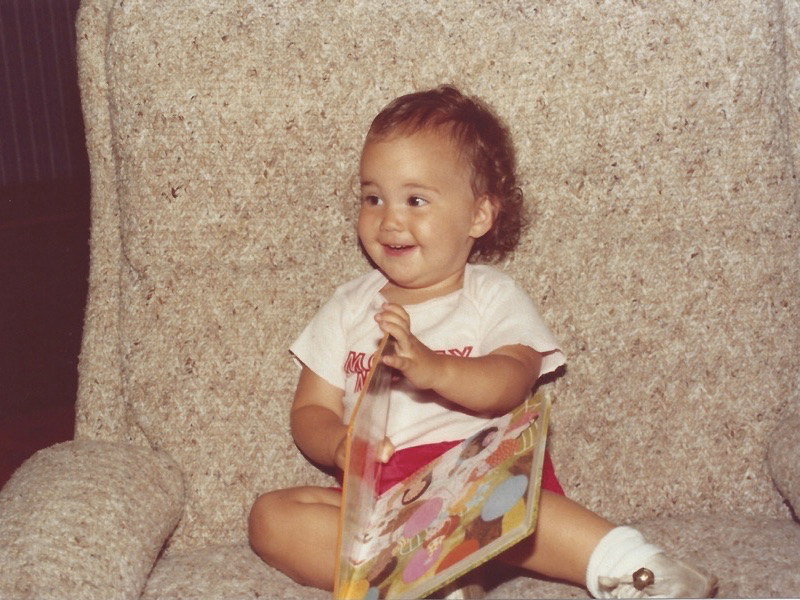 In 2019 we started a series of blog posts focused on music and literature. Morgan Holzer is curating and guest blogging to add to the collection.
My friends and I once started our own short-lived reading group we lovingly called "The Sixth Grade Book Club." We realized there were so many books we had missed reading when we were younger. Furthermore, many of these so-called "children's books" contained much deeper meanings for their adult readers.* It makes sense—many of these books are read by parents to kids, so the attention of parents needs to be held. So it's no wonder that musicians are influenced by children's literature. While some are parents writing songs for their kids, most are just inspired by these unforgettable tales of love, loss, and hope.
*While they don't feature in this musical list, the standout books we read in that club included: From the Mixed-Up Files of Mrs. Basil E. Frankweiler, The Giver, A Wrinkle in Time, and Mrs. Frisby and The Rats of NIMH. We also read Hatchet but that book seriously scarred me and I can't recommend it. 
Book: The Little Prince - Antoine de St. Exupery 
Song: Baobabs - Regina Spektor
You have tamed me
Now you must take me
How am I supposed to be?
I don't have my thorns now
My all-time favorite book is The Little Prince. I own 12 versions of the book (my favorite is the pop-up) in 7 different languages, and have multiple Little Prince works of art hanging in my apartment. I love this book so much, a passage (in the original French) is tattooed on my arm: "You risk crying a little when you let yourself be tamed." Many people focus on the prince's relationship with his rose, but in Regina Spektor I found a kindred spirit—she also understood how the profound relationship between the Little Prince and the fox helped him develop empathy. 
Book: The Cuckoo - Traditional
Song: April Come She Will - Simon and Garfunkel
In April, come he will.
In May, he sings all day.
"April Come She Will" first hit stateside on Simon and Garfunkel's 1966 masterpiece Sounds of Silence, and was also featured on the soundtrack to The Graduate. But Simon wrote and recorded it in England a year earlier for a solo project. The song perfectly mirrors the structure of a British nursery rhyme, The Cuckoo, but Simon replaced the lifecycle of a migrating bird with a hot and cold love affair. He also added a stanza for September, ending the short song with a wistful sense of longing.
Book: Oh, The Places You'll Go - Dr. Seuss
Song: Places You Will Go - Patrick Watson
Welcome to the city with too many roads
You're not gonna know where to go
Just follow all the pretty lights
Get lost till it feels right
The places you will go
This Patrick Watson song was named for and inspired by the perennial favorite of graduation gift givers, Oh, The Places You'll Go! By Dr. Seuss. When the song was first released, Watson said, "I was reading the book to my kids and I realized Dr. Seuss wrote so many smart things in it that even adults don't tell each other. If something were to ever happen to me and when my kids become twenty years old I would want them to listen to this song as my personal message to them." While he certainly borrows from the overall sentiment from the book, he also takes on some of its themes more literally. The book opens with the choice of too many streets to turn down, leading the protagonist to leave town for something new. And just as in the book, the song notes the excitement, but also the fear of the unknown—a nuance that has helped keep this children's book in the hearts and minds of adults everywhere.
Book: Yertle the Turtle - Dr. Seuss 
Song: Yertle the Turtle - Red Hot Chili Peppers
Tucked away at the very end of the Red Hot Chili Peppers' 1985 album Freaky Styley is an unlikely funk masterpiece—Yertle the Turtle. It's an interesting choice. Their music was not political in the least, and they chose to highlight Dr. Seuss' work about toppling fascism. Seuss would go on to embed many politically-driven themes into his books, including nuclear war, environmental protections, and racial equality, but Yertle was the first to tackle such a weighty issue (both literally and figuratively). The song's lyrics are almost entirely penned by Dr. Seuss. In fact there is only one original line, spoken at the opening and throughout the song, saying "Look at that turtle go, bro." According to a story recounted in Scar Tissue, the biography of lead singer Anthony Kiedis, that line was spoken by the drug dealer of the album's producer, George Clinton. 
Book: And To Think That I Saw It On Mulberry Street - Dr. Seuss 
Song: Lookin' Out My Backdoor - Creedence Clearwater Revival
Tambourines and elephants are playin' in the band
Won't you take a ride on the flyin' spoon? Doo, doo, doo
Wondrous apparition provided by magician
Doo, doo, doo, lookin' out my back door

"Lookin' Out My Backdoor" is frequently (and not surprisingly) mistaken for a song about a weird acid trip. However in the unauthorized biography of Creedence Clearwater Revival, Bad Moon Rising, John Fogerty notes that he wrote this song for his then 3-year-old son. They'd been reading Dr. Seuss' very first book, And To Think That I Saw It On Mulberry Street, and Fogerty loved the idea of looking outside and seeing all of the wonders Seuss had described. The lyrics specifically mention many of the characters Marco had encountered, including "a big magician doing tricks," and "an elephant pulling a thing that's so light, would whip it around in the air like a kite. But he'd look simply grand with a great big brass band!"
Book: The Wizard of Oz - L. Frank Baum
Song: Tin Man - The Avett Brothers
I am like the old tin man
I'm as worn as a stone
I keep it steady as I can
I see pain but I don't feel it

The Avett Brothers song "Tin Man," named for Dorothy's heart-seeking sidekick in L. Frank Baum's Wizard of Oz, ironically inject tons of emotion into this track off their major-label debut. Their soul-infused folk style perfectly sets the scene for listeners to empathize with the sad, rusty man, missing that feeling of feeling.
Book: The Wizard of Oz - L. Frank Baum
Song: Yellow Brick Road - Kris Delmhorst
I'm not on no yellow brick road
I'll find my own way home
I'm just looking for someone to walk with me

It's not just the title—the song "Yellow Brick Road" relies heavily on imagery from the L. Frank Baum classic to tell a story. At its heart it's a love song, sung from the point of view of Dorothy heading off to the Emerald City. She is imploring the wizard to give up pretenses and be real, to drop the literal curtain keeping his separate and lonely.  

Fun fact: There is an actual yellow brick road, and it's not in Kansas! According to To please a child:; A biography of L. Frank Baum, royal historian of Oz, written by his son Frank Joslyn Baum, the family had a vacation cottage on the shore of Lake Michigan, and parts of The Wizard of Oz were written there. Baum's great-grandson has said that the windy cobblestone pathways in the nearby city of Holland were the impetus for the most famous byway in all of literature.
Book: Peter Pan - J.M. Barrie
Song: Same Drugs - Chance the Rapper
When did you change?
Wendy you've aged
I thought you'd never grow up

"Same Drugs," off Chance the Rapper's Grammy-winning album, isn't about illicit substances at all. It's actually about something with which many of us are much more familiar—growing up and growing apart. Chance uses J.M. Barrie's tale of staying forever young in a myriad of ways. Overtly, he calls out Wendy, who by the end of the novel had left Neverland with the rest of the lost boys. He also weaves in metaphors of shadows and flying, both central to Wendy and Peter's first meeting. 

This song also includes a great easter egg. While the character of Tootles appeared in Barrie's original manuscript—he was the lost boy who shot an arrow at Wendy—he'd largely been wiped from the Disney animated version. But for those who love the Robin Williams classic Hook, you'll remember Tootles as the old man who quite literally lost his marbles. When most everyone in the real world thought he was crazy, the lost boys knew he was just forgetful. 
Book: Peter Pan - J.M. Barrie
Song: Lost Boy - Ruth B
I am a lost boy from Neverland
Usually hanging out with Peter Pan

If "Lost Boy" feels like a bit of an anomaly of a song to you, that's probably because it is. Back in 2014, Ruth B, a teenage Vine star, posted a 6-second video of her singing a lyric she'd written after watching a Peter Pan-themed episode of the television show "Once Upon a Time." When the clip went viral, she kept adding to the song—six seconds at a time. This is the reason behind the pop ballad's simplicity: it's just a girl and her piano. But that's also what turns what would otherwise be a totally weird re-telling of the story of Peter Pan into a hauntingly ethereal song of isolation.
Enjoy the playlist and stay tuned for part 2 of Morgan's exploration into music inspired by kids lit!