What Columbus, OH is Reading: January 2020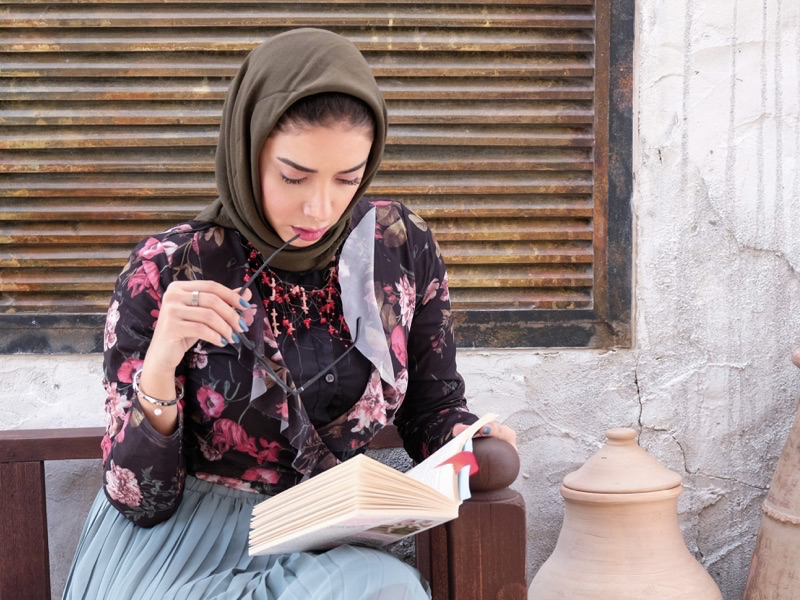 This guest post comes to us from Mandy Shunnarah-Reed, book blogger, writer, and host of the Columbus, Ohio chapter of Silent Book Club. It was originally posted on her blog, Off the Beaten Shelf. 
One of the things I look forward to every month is the Columbus, Ohio chapter of Silent Book Club meeting. Everyone brings their own book and reads together quietly for an hour, then we all nerd out about books afterward. If you're in the area, you should come hang out with us!
We meet on the second Tuesday of every month and this time we met at the Northern Lights branch of the Columbus Metro Library.
We kick off the meeting with a quick round of introductions where everyone says their name and a little about what they're reading. I always take notes and post the full book list the next day. 
It's a great way for everyone to learn about books they might like and I've picked up several books I loved based on what people were reading and recommended to the group.
Here's what the group is reading this month:
Are Prisons Obsolete? by Angela Y. Davis

Black Panther by Ta-Nehisi Coates

Ibn Khadun: An Intellectual Biography by Robert Irwin

Barnum: An American Life by Robert Wilson

Paper Butterflies by Lisa Heathfield

I Wish You All the Best by Mason Deaver

If These Walls Could Talk: Philadelphia Flyers by Sam Carchidi, Lou Nolan

A Scanner Darkly by Philip K. Dick

Plot It Yourself by Rex Stout

Radicalism at the Crossroads: African American Women Activists in the Cold War by Dayo F. Gore

E. and M.A. Radford mysteries

Star Maker by Olaf Stapledon

The Curse of the Boyfriend Sweater by Alanna Okun

This Is Your Brain on Parasites: How Tiny Creatures Manipulate Our Behavior and Shape Society by Kathleen McAuliffe

Best American Essays 2019, edited by Rebecca Solnit

Virgil Wander by Leif Enger

Juliet Takes a Breath by Gabby Rivera

Mostly Void, Partially Stars by Joseph Fink, Jeffrey Cranor

King of Scars by Leigh Bardugo

One Summer: America, 1927 by Bill Bryson

Supernatural Spy School series

The Woman In the Window by A.J. Finn

Harry Potter and the Order of the Phoenix by J.K. Rowling

The Road to Camelot: Inside JFK's Five-Year Campaign by Thomas Oliphant, Curtis Wilkie

Between the World and Me by Ta-Nehisi Coates