What Columbus, OH is Reading: December 2019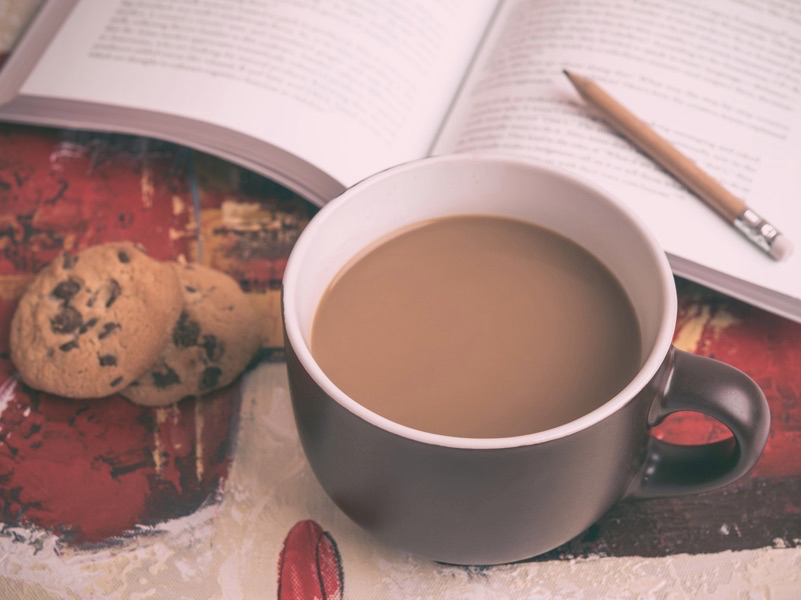 This guest post comes to us from Mandy Shunnarah-Reed, book blogger, writer, and host of the Columbus, Ohio chapter of Silent Book Club. It was originally posted on her blog, Off the Beaten Shelf. 
One of the things I look forward to every month is the Columbus, Ohio chapter of Silent Book Club meeting. Everyone brings their own book and reads together quietly for an hour, then we all nerd out about books afterward. If you're in the area, you should come hang out with us!
We meet on the second Tuesday of every month and this time we met at the Whetstone branch of the Columbus Metro Library.
We kick off the meeting with a quick round of introductions where everyone says their name and a little about what they're reading. I always take notes and post the full book list the next day. 
It's a great way for everyone to learn about books they might like and I've picked up several books I loved based on what people were reading and recommended to the group.
Here's what the group is reading this month:
Gender Queer by Maia Kobabe
Harry Potter and the Goblet of Fire by JK Rowling

The Curse of the Boyfriend Sweater by Alanna Okun

War's Unwomanly Face by Svetlana Alexievich

Inkheart by Cornelia Funke

Woman Is No Man by Etaf Rum

The Book of Dust by Philip Pullman

A Scanner Darkly by Philip K Dick

Little Weirds by Jenny Slate

This Is Not Fame by Doug Stanhope

The Crooked Hinge by John Dickson Carr

Wind Up Bird Chronicle by Haruki Murakami

Infinite Jest by David Foster Wallace

Lawyer Games: After Midnight in the Garden of Good and Evil by Dep Kirkland

How to Be You by Caroline Jarvie

King of Scars by Leigh Bardugo

Every Day in Tuscany: Seasons of an Italian Life by Frances

Mycroft and Sherlock: The Empty Birdcage by Kareem Abdul-Jabbar and Anna Waterhouse

Medicus by Ruth Downie

The Shahnameh by Ferdowsi

The Professor and the Madman: A Tale of Murder, Insanity and the Making of the Oxford English Dictionary by Simon Winchester

Revelations: Visions, Prophecy, and Politics in the Book of Revelation by Elaine Pagels

We Wish to Inform You That Tomorrow We Will Be Killed with Our Families by Philip Gourevitch

The New Wild West: Black Gold, Fracking, and Life in a North Dakota Boomtown by Blaire Briody

The Lies of Locke Lamora by Scott Lynch

The Huntress by Kate Quinn

The Drawing of the Three by Stephen King
There are Silent Book Club chapters throughout and US and several around the world.