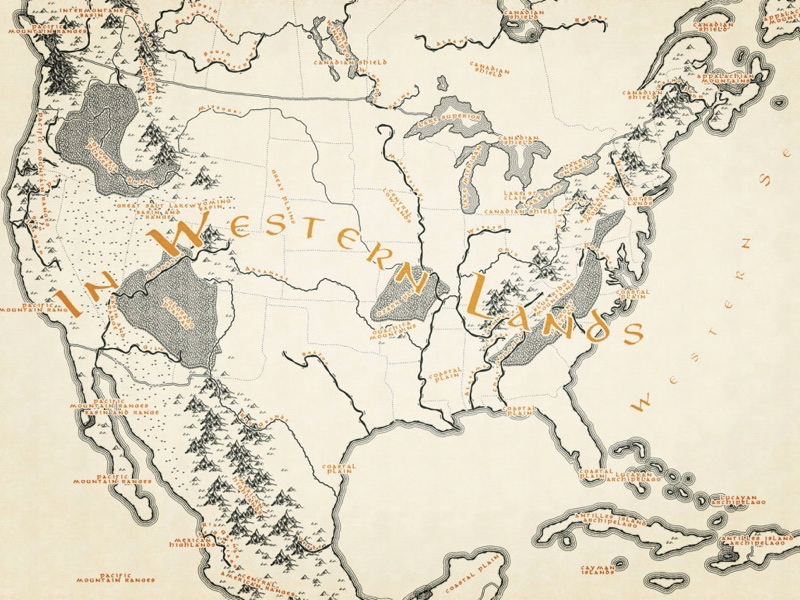 This month's What We're Reading post comes to us from Silent Book Club Portland, Maine.
---
While I spend a majority of my reading time immersed in adult books, I am currently loving the audio book of J.K. Rowling's Harry Potter and the Prisoner of Azkaban. 
Rowling, like J.R.R. Tolkien before her, wrote for children, but the strength of their imagination and mastery of storytelling has led fans to read both British fantasy series again and again into adulthood. Not only is there great comfort to be found in stories that remind you what it is like to be young and see the world in a simpler viewpoint, but there are also great life lessons you can take away from them.
In both Tolkien's Middle Earth and Rowling's series of seven Harry Potter books there is everything one could ever want in a good old-fashioned story—unbreakable friendships, a reluctant hero, an epic struggle between good over evil, mythical beasts, a world steeped in secrets and dazzling magic, and thrilling adventures.
Just because we get older doesn't mean the life lessons we learn from a young boy with glasses and hidden talent for magic are any less important. Nor does our fascination with enchanted worlds diminish.
John Nelson, a cartographer with Esri, is not only a child at heart, but also a huge Tolkien fan. In this post, he writes about his delight in creating digital Middle Earths and shares his passion with other map-makers.
---
This month, with the need for comfort in mind, I asked my friend and favorite bibliophile, Bella P. from Longfellow Books, to share a couple of her favorite books written for children but equally enjoyed by adults. Here are her recommendations.
The Lifters by Dave Eggers
The Lifters by Dave Eggers is an engaging story about a town in imminent danger and the kids who end up saving the day.

The book starts when our hero, Gran, moves to the small town of Carousel with his family. Gran immediately has a hard time meeting new people at school. His melancholy grows to the point where he believes he must be invisible and wishes he could just walk through a wall and disappear. When he tries just that, and fails miserably, he realizes he has been spotted by his classmate, Catalina Catalan, who cannot believe she just witnessed someone try to walk into a wall. After this awkward introduction that breaks the ice, Gran hopes that he can become friends with Catalina, but Catalina has a secret of her own, she herself has the mysterious knack of disappearing into hillsides when she thinks no one is looking.

Gran starts to notice that Catalina's disappearing act isn't the only thing amiss in Carousel. The buildings all lean ominously inward, the community is drastically split on local politics, there may be a dangerous moose on the loose, and sink holes just ate up his neighbor's house.

The Lifters has all of the elements of an adventure I wish I could have had as a kid, danger, excitement, and mystery. Once Gran catches Catalina climbing out of the hillside herself, she reluctantly leads Gran deep into the heart of the town's secrets.

When Eggers writes for children it reads like mix between Lemony Snicket, Roald Dahl, and Louis Sachar, skillfully weaving a sense of sadness and unease into a story that brings hope and purpose. Attuned readers may see similarities to present day situations and I only hope that it encourages them during difficult times. They may not realize it now, but like Gran and Catalina, they are the ones who will lift us up, but that's not to say the burden should solely be on them.
The Miscalculation of Lighting Girl by Stacy McAnulty
The Miscalculations of Lightning Girl by Stacy McAnulty is a recent book for preteen readers that I have loved. It is a story about a young girl, Lucy Callahan, who was struck by lighting when she was younger. This event left her with an acquired savant syndrome, or the uncanny ability to solve mathematical problems far beyond her grade-level. Now, at twelve, after completing her homeschooling requirements and acing the SATs, she should be ready to start college, if it weren't for her grandmother, who wants her to experience middle school first and all of the social experiences and interactions that come with it.

This would be okay, if Lucy didn't already feel like an outsider. How would she explain her superpower to people outside of her family? Numbers have a strong hold on her, only counting to Pi calms her down, and she has specific patterns she must follow before she is able to complete simple tasks... There are reasons why she hasn't left her house for the past month. Lucy just wants to follow her routine and solve math problems on her online forum. She is complete enough with her numbers and her family.

What follows is a charming story about a girl trying to fit in and pass middle school without standing out. By hiding what makes her unique, what could possibly go wrong? Lucy's miscalculations are as embarrassing as they are relatable, surrounded by family, friends, teachers, and rivals she is supported and challenged in ways that encourage her to grow

This book is reminiscent of Counting by 7s by Holly Goldberg Sloan and Fish in a Tree by Lynda Mullaly Hunt, both of which are great back-to-school books that touch on the anxieties of school and what it is like to be an outsider who discovers their own way of overcoming difficult challenges.