Win a reading retreat at Graduate Hotels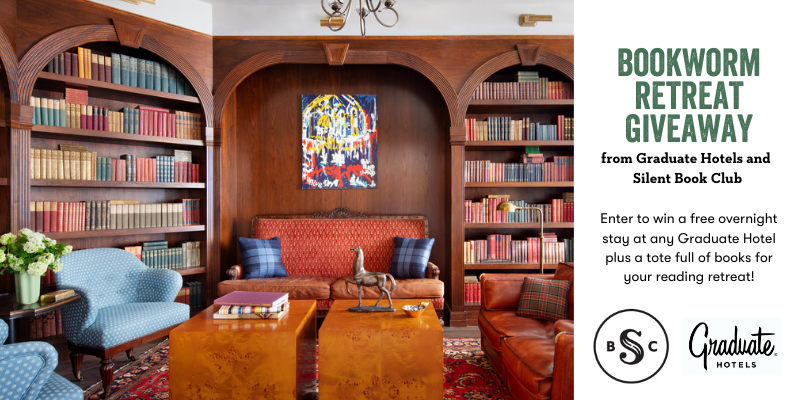 UPDATE: We're postponing in-person events until COVID numbers settle down in more cities. But the giveaway is still on! 
We're thrilled to launch a new partnership with Graduate Hotels to host Silent Book Club in bookish boutique hotels around the country.
Located in 32 university towns across the US and the UK, Graduate Hotels are designed to capture the nostalgia of college life. Of course, the first rule of Silent Book Club is NO ASSIGNED READING, so leave your homework behind and join us for literary-themed drinks and reading with friends. 
Events will kick off in September in Cincinnati, Nashville, New Haven, and Lincoln. But don't fret if you're not lucky enough to live near campus. Anyone in the USA can enter to win a reading retreat with a free overnight stay at any Graduate Hotel location and a tote bag filled with books. 
---
Silent Book Club at Graduate Hotels
151 Goodman Dr
Cincinnati, Ohio 45219
Dates TBA
101 20th Ave N
Nashville, TN 37203
Dates TBA
1151 Chapel St
New Haven, CT 06511
Dates TBA 
Single Barrel, Graduate Lincoln's lobby level restaurant + bar
141 N 9th St
Lincoln, NE 68508
Dates TBA