SBC Readers Recommend: Uplifting Books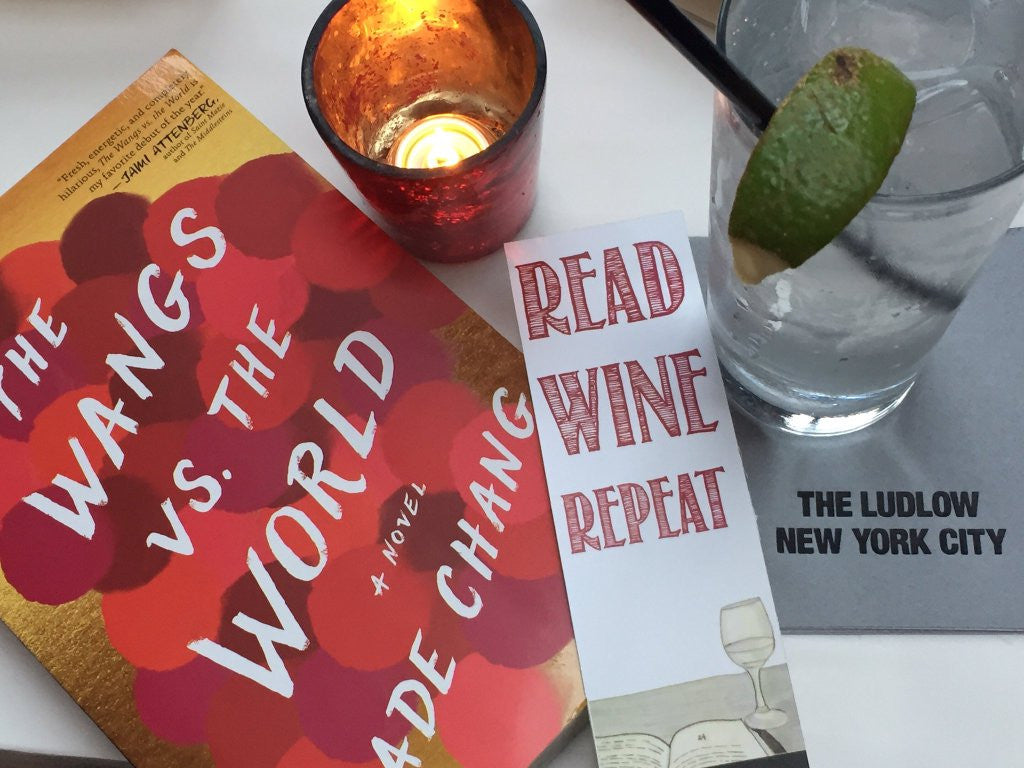 Safe to say that this election season has been exhausting for all of us. With one more week to go, we asked Silent Book Club members to share some uplifting reads to carry us through the last stretch. (Or, heaven help us, beyond.) Below, SBC readers recommend the books that make them happy. 
Jackie recommends: As You Wish: Inconceivable Tales from the Making of The Princess Bride, by Cary Elwes. Natasha also chimed in, "This was definitely a very positive feel good book. It's obvious that the whole cast still adores each other."
Emily recommends: My Mrs. Brown, by William Norwich. A modern day fairy tale about one woman's quest for a simple dress that represents so much more.
Penny recommends: Good Omens: The Nice and Accurate Prophecies of Agnes Nutter, Witch, by Terry Pratchett & Neil Gaiman. A hilarious take on Armageddon and the Antichrist for fans of satire. Often compared to The Hitchhiker's Guide to the Galaxy, which now that I think about it, is also a pretty uplifting read. 
Suzanne recommends: The Hating Game, by Sally Thorne. "Slightly smutty chick lit that's smarter than most." Sounds like this would be a great read for all the nasty women out there. ;)
Rachael recommends: Straight Man, by Richard Russo. "Usually does the trick for me!"
Caitlin recommends: The Undomestic Goddess, by Sophie Kinsella. "A super light read that is really entertaining." Sometimes when the world is going bonkers, you just want to escape into some chick lit. And that's totally fine.
Erin recommends: A Prayer For Owen Meany by John Irving. This is a tough one. I agree with Erin that this is an excellent book, but it's also heartbreaking. I'm not sure I would personally categorize it as uplifting, but that's why I love getting recommendations from Silent Book Club members—everyone has different opinions.
Sherri recommends: The Invoice, by Jonas Karlsson. "Quick read with a great message."
Louise recommends: American Housewife: Stories by Helen Ellis. "Not exactly a happy read, but lots of satirical, over-the-top fun." Totally agree. If you like dark humor, this one's a must.
Cindy recommends: Love Warrior by Glennon Doyle Melton. I haven't read this memoir by the blogger behind the Momastery blog, but I did enjoy her previous book, Carry On, Warrior. There's a hefty dose of religion in her writing, which might be off-putting to some (I have to admit it got a little too heavy for my atheist self at times), but I love her compassion and views on parenting.
Laura recommends: Bossypants by Tina Fey and Yes, Please by Amy Poehler. I highly recommend listening to the audio book versions of these. Hearing these kick-ass ladies discuss their successes and their failures in their own words is incredibly empowering. Also? Hilarious.
Julie M. recommends: "Michael Strahan's book on being happy was fantastic for me!"
Julie K. recommends: A Man Called Ove by Fredrik Backman. "Such a great book...our book group read it last month and everyone agreed, for once, that they loved the book."
Amber recommends: "Anything by Lianne Moriarty." Big Little Lies and The Husband's Secret were both deliciously fun reads, so I can't wait to pick up her latest, Truly Madly Guilty. 
Jasmine and Karen recommend: Where'd You Go Bernadette? by Maria Semple. "So bloody funny!"
Abbe recommends: The Wangs vs The World by Jade Chang. Hold on, Abbe. Didn't this book make you cry? "Well, yes, but in a very good, satisfying, only-at-the-end way!" OK, then. We're sold. 
Guinevere recommends: Wonder, by R. J. Palacio. I have thought about this powerful book SO many times over the past year as we have watched politicians and their supporters put down not only their opponents but also entire nationalities, races, genders, and identities. So much of the progress that we as parents, teachers, and communities made over the past few years to combat bullying in schools and online feels like it has been wiped out by the vile and hateful language spewing forth from Trump and his supporters. Wonder may not have made me profoundly happy, which is what I set out to accomplish in compiling this list, but it made me think deeply about how we and our children treat others. And I believe it should be required reading for everyone in this country as we come through this election, battered and bruised. The lesson in this book is simple: Kindness is a choice we make every day. It is something we must fight for. Vote, vote, vote on Tuesday. And please, choose kind.
What book do you turn to when you need a pick-me-up? Share your recommendations here on Facebook. 
Featured photo by Abbe Wright