What we're reading at SBC Sorong, Indonesia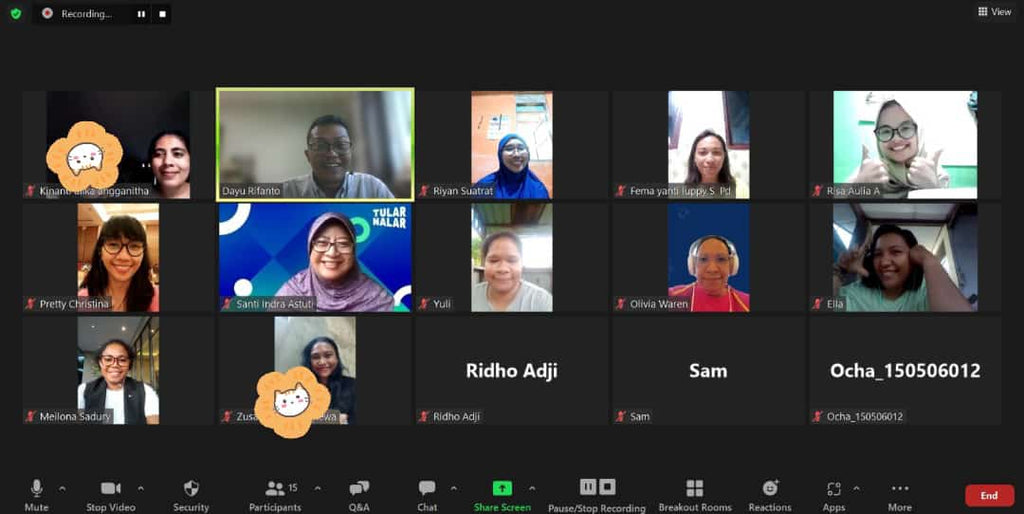 This guest post was written by Dayu Rifanto, organizer of SBC Sorong in West Papua, Indonesia.
The most captivating wreck is not found in the ocean's depths but at the library. Buried amidst piles of literature, one can explore the forest of characters, scavenge the crumbs of history, and study relentlessly, even longer than the sun itself. Its traces will not be destroyed by a thousand autumns.

Reading is an essential aspect of life. Through reading, we gain knowledge and insights that shape our perspectives. Book clubs are crucial; they allow readers to meet, share experiences, and broaden their horizons. Furthermore, book clubs encourage the habit of reading and promote it to others.


Recently, on Saturday (6/5/2023), 18 people from different cities, such as Sorong, South Sorong, Manokwari, South Manokwari, Jayapura, Merauke, Bandung, and Penang, Malaysia, met via Zoom for the #silentbookclub #marimembacabersama event. They prepared their readings, which included physical books, PDFs, and research papers. Even Valen, a teenager from Manokwari, and his older brother, an elementary school student, joined the event.

During the event, Riyan Suatrat from Ambon read "Kapten Hanya Mau Ke Dili" by Felix Nesi, which brought him to Timor with exciting experiences presented by the author. Meanwhile, Pretty from Sorong read "Emotionally Healthy Spirituality," which discussed the relationship between spiritual life and emotional health.

Other participants chose books with different topics. Mrs. Vema from Ransiki read a book about Papua, while Dayu Rifanto read a book on Sago. Ridho from Sorong read "Kepada Cium," a poetry book by Joko Pinurbo shaped like a banana leaf. Risa from Jayapura read a translated text, "The Other Side of Things," which discussed perspectives in seeing things differently. Lastly, Ibu Santi from Penang read "Mencari Raden Saleh," a book of poetry, and wanted to try something new.

Although the Silent Book Club meeting was held online, it provided a valuable experience for the participants. They shared stories, added insights, and found new inspiration in literature. Additionally, this meeting encouraged interest in reading and improved the quality of literacy life in society.
Find upcoming meetups hosted by SBC Sorong on their Facebook group