Giveaway! Sorrow, by Tiffanie DeBartolo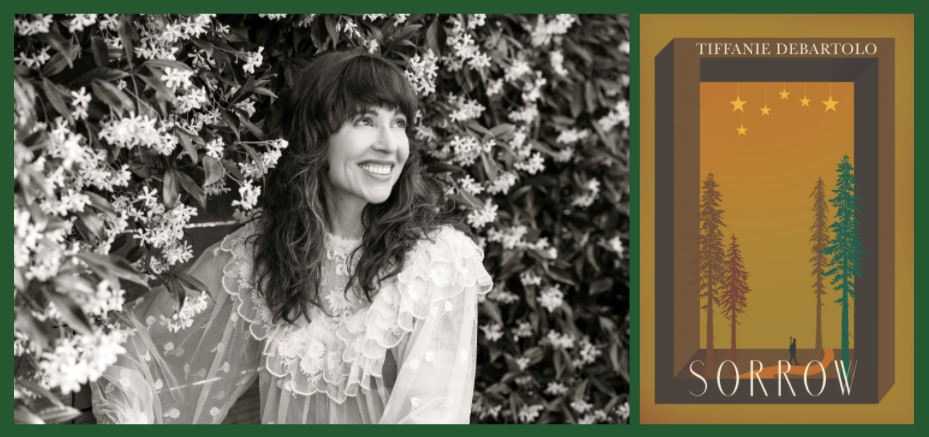 Art, love, and redemption converge in a poignant novel critiquing masculinity and the millennial generation
Enter here for a chance to win one of 5 copies
In Sorrow, Tiffanie DeBartolo draws from her experience as a record label owner and music exec to deftly weave the story of a musician who has lost his way.
Joe Harper has backpedalled throughout his life. A once-promising guitar prodigy, he's been living without direction since abandoning his musical dreams. Now into his thirties, having retreated from every opportunity he's had to level up, he has lost his family, his best friend, and his own self-respect.
A new job with conceptual artist October Danko returns him to his hometown, loaded with bittersweet reminders of his former life—but as his relationship with October develops, Joe yearns to take a daring step toward a bold future. Torn between what could have been and what could be, Joe must face the lynchpin of his regret, and the source of his possibility: that everyone is always one decision away from a completely different life.
Praise for Sorrow
"A smart, thoughtful work that balances romance with intriguing philosophical questions." — Kirkus Reviews 
"This novel is a rare gem: a profoundly warm, witty story about art, love, and the journey of the soul... Worth the wait! DeBartolo's emotionally rich characters remind us that it is both painfully difficult and astonishingly beautiful to be human."— Colleen Hoover, New York Times bestselling author
"DeBartolo is no stranger to stories and music, and it shows in her carefully crafted details, humorous dialogue, and nuanced characterization." — BookLife by Publisher's Weekly
Enter here for a chance to win one of 5 copies
About the author
Tiffanie DeBartolo is the author of the novels God-Shaped Hole and How To Kill a Rockstar, as well as the graphic novel Grace: Based on the Jeff Buckley Story. She is the co-founder and Chief Executive Super Goddess of Bright Antenna Records, the co-founder of the ShineMaker foundation, and also wrote and directed the film Dream For An Insomniac. She lives in Mill Valley, California.