What We're Reading in Columbus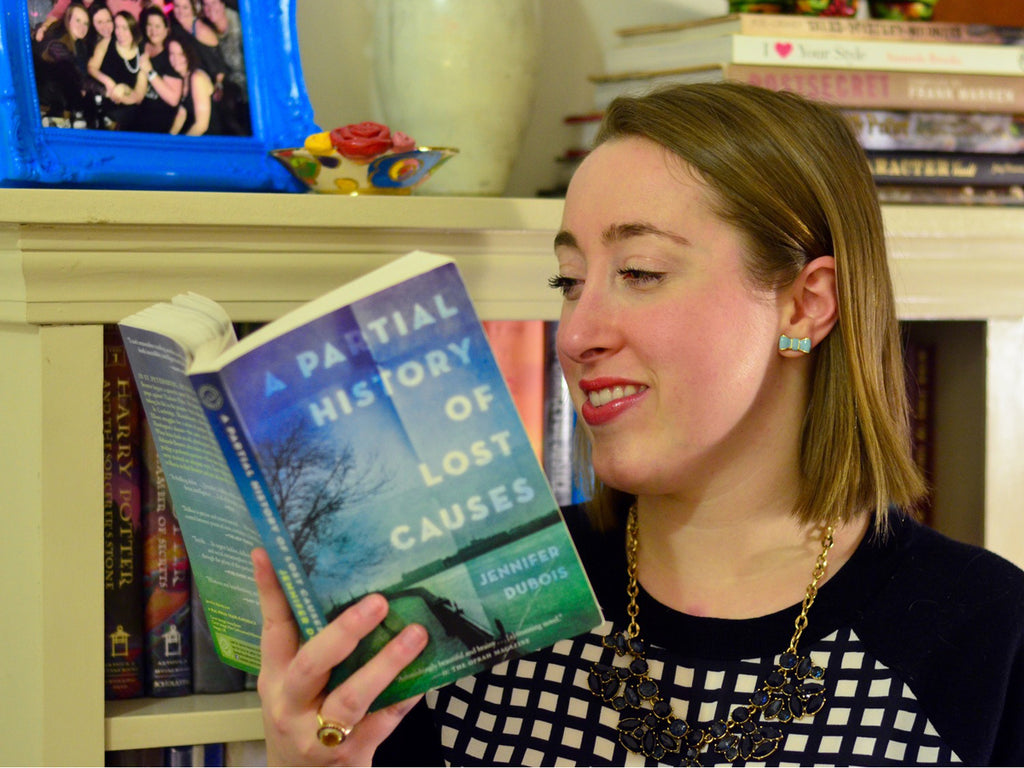 This guest post comes to us from Mandy Shunnarah-Reed, book blogger, writer, and host of the Columbus, Ohio chapter of Silent Book Club. It was originally posted on her blog, Off the Beaten Shelf.
One of the things I look forward to every month is the Columbus, Ohio chapter of Silent Book Club meeting. Everyone brings their own book and reads together quietly for an hour, then we all nerd out about books afterward. If you're in the area, you should come hang out with us!
We meet on the second Tuesday of every month and this time we met at the Raising Cane's on North High Street in Clintonville. Hot chicken, hot chicken, which combo are you pickin'?! They all go great with books and friends, so you can't go wrong.
We kick off the meeting with a quick round of introductions where everyone says their name and a little about what they're reading. I always take notes and post the full book list the next day. 
It's a great way for everyone to learn about books they might like and I've picked up several books I loved based on what people were reading and recommended to the group.
Here's what the group is reading this month:
Understanding Comics by Scott McCloud

1984 by George Orwell

Raven Black by Ann Cleeves

The Cross in Our Context by John Douglas Hall

Smoke Gets In Your Eyes and Other Tales from the Crematory by Caitlin Doughty

I Am the Messenger by Markus Zusak

Couples by John Updike

The Ticket that Exploded by William S. Burroughs

Rodney Stone by Arthur Conan Doyle

The Book of M by Peng Shepherd

A Darker Shade of Magic by VE Schwab

Little Fires Everywhere by Celeste Ng

The Red Address Book by Sofia Lundberg

King of Scars by Leigh Bardugo

Ready Player One by Ernest Cline

What If?: The World's Foremost Historians Imagine What Might Have Been by Robert Cowley

The Three Coffins by John Dickson Carr

The Raven Tower by Ann Leckie

After Auschwitz by Eva Schloss
There are Silent Book Club chapters throughout and US and several around the world, so if you're not in Columbus, OH, check the events on the SBC website to find one near you!