What We're Reading in Columbus - June 2019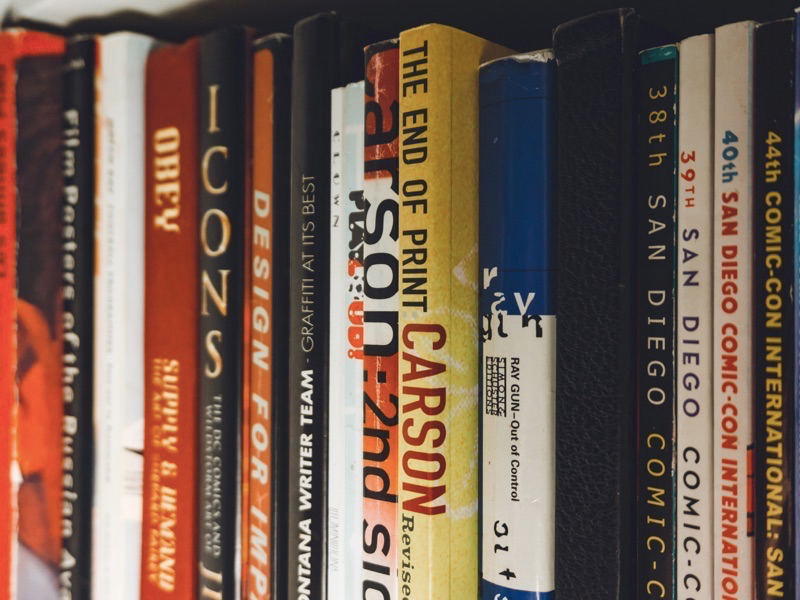 This guest post comes to us from Mandy Shunnarah-Reed, book blogger, writer, and host of the Columbus, Ohio chapter of Silent Book Club. It was originally posted on her blog, Off the Beaten Shelf. 
I have a bad habit of forgetting to post what Silent Book Club is reading until the next month's event has passed. Oops! So it's July and you're just now getting the June list. That's just how it goes sometimes. :)
One of the things I look forward to every month is the Columbus, Ohio chapter of Silent Book Club meeting. Everyone brings their own book and reads together quietly for an hour, then we all nerd out about books afterward. If you're in the area, you should come hang out with us!
We meet on the second Tuesday of every month and this time we met at the Whetstone branch of the Columbus Metropolitan Library in Clintonville.
We kick off the meeting with a quick round of introductions where everyone says their name and a little about what they're reading. I always take notes and post the full book list the next day. 
It's a great way for everyone to learn about books they might like and I've picked up several books I loved based on what people were reading and recommended to the group.
Here's what the group is reading this month:
Salvage the Bones by Jesmyn Ward

Dust & Decay by Jonathan Maberry

And Then There Were None by Agatha Christie

Good Omens by Terry Pratchett and Neil Gaiman

The Clockmaker's Daughter by Kate Morton

Algerian Chronicles by Albert Camus

Raven Tower by Ann Leckie

Autonomy: The Quest to Build the Driverless Car—And How It Will Reshape Our World by Lawrence D. Burns and Christopher Shulgan

The Silent Patient by Alex Michaelides

The Bookshop of Yesterdays by Amy Meyerson

Mansfield Park by Jane Austen

The Hundred Years War: The English in France 1337-1453 by Desmond Seward

A Thousand Acres by Jane Smiley

Crisis by Felix Francis

Dollars and Sense: How We Misthink Money and How to Spend Smarter by Dan Ariely and Jeff Kreisler

Never Split the Difference: Negotiating As If Your Life Depended On It by Chris Voss

The Moth Presents Occasional Magic: True Stories about Defying the Impossible by Catherine Burns

Short Takes: Brief Encounters with Contemporary Nonfiction by Judith Kitchen

The Obelisk Gate by NK Jemisin

H is for Hawk by Helen MacDonald

Grant: A Biography by Ron Chernow

The Night Tiger by Yangsze Choo

The Ivory Dagger by Patricia Wentworth

The Complete Works of Michel de Montaigne

The Alchemist's Daughter by Katharine McMahon

10% Happier: How I Tamed the Voice in My Head, Reduced Stress Without Losing My Edge, and Found Self-Help That Actually Works by Dan Harris
There are Silent Book Club chapters throughout and US and several around the world, so if you're not in Columbus, OH, check the events on the SBC website to find one near you!