What Columbus, OH is Reading: October 2019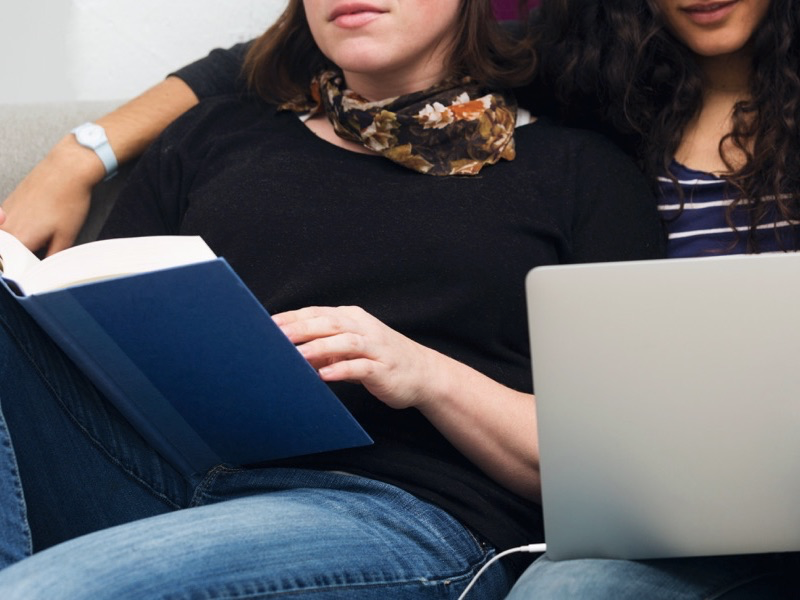 This guest post comes to us from Mandy Shunnarah-Reed, book blogger, writer, and host of the Columbus, Ohio chapter of Silent Book Club. It was originally posted on her blog, Off the Beaten Shelf. 
Light the candles and sound the kazoo! Silent Book Club Columbus has officially been going for 3 years strong. If you're in the area, you should come hang out with us!
We meet on the second Tuesday of every month and for October we met at the Parsons branch of the Columbus Metropolitan Library. Afterward we went across the street to Two Dollar Radio Headquarters where we had snacks and nerded out about books for another hour.
We kick off the meeting with a quick round of introductions where everyone says their name and a little about what they're reading. I always take notes and post the full book list the next day. 
It's a great way for everyone to learn about books they might like and I've picked up several books I loved based on what people were reading and recommended to the group.
Here's what the group is reading this month:
The Wrong Way to Save Your Life by Megan Stielstra

The Water Dancer by Ta-Nehisi Coates

The Book of Delights by Ross Gay

Miraculum by Steph Post

The Collected Stories of Henry James vol. 1

The Wise Man's Fear by Patrick Rothfuss

Do Androids Dream of Electric Sheep? by Philip K. Dick

Only Human by Sylvain Neuvel

Homegoing by Yaa Gyasi

The Life You've Always Wanted: Spiritual Disciplines for Ordinary People by John Ortberg

Way of the Peaceful Warrior: A Book That Changes Lives by Dan Millman

What to Say When You Talk to Yourself by Shad Helmstetter

Kitty Genovese: A True Account of a Public Murder and Its Private Consequences by Catherine Pelonero

Partners in Crime by Agatha Christie

Midnight at the Electric by Jodi Lynn Anderson

A Gentle Creature and Other Stories by Fyodor Dostoyevsky

The Hero With a Thousand Faces by Joseph Campbell

American War by Omar El Akkad

Who Censored Roger Rabbit? by Gary K. Wolf

The Unwinding of the Miracle: A Memoir of Life, Death, and Everything That Comes After by Julie Yip-Williams

Bottle of Lies: The Inside Story of the Generic Drug Boom by Katherine Eban

A Capitol Death by Lindsey Davis

Coastal Maine: A Maritime History by Roger F. Duncan

The Testaments by Margaret Atwood

Awards for Good Boys: Tales of Dating, Double Standards, and Doom by Shelby Lorman
There are Silent Book Club chapters throughout and US and several around the world, so if you're not in Columbus, OH, check the calendar on the SBC website to find one near you!