What Columbus, OH is Reading: March 2020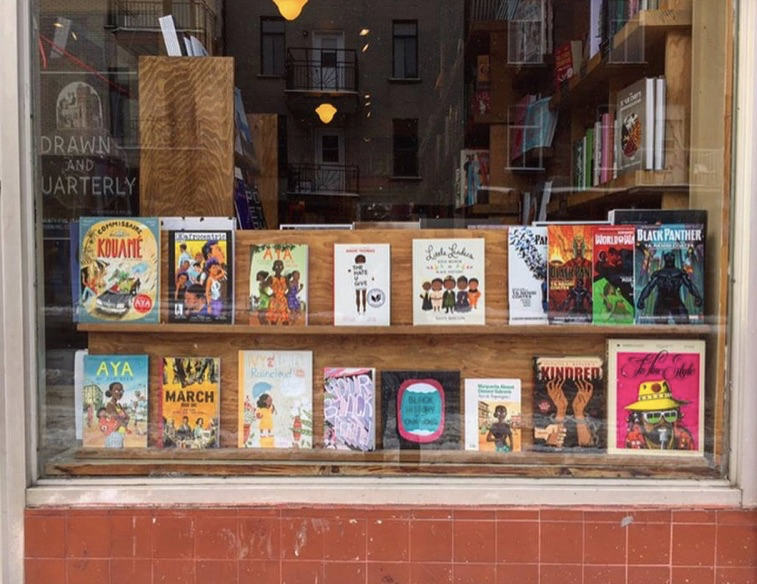 This guest post comes to us from Mandy Shunnarah-Reed, book blogger, writer, and host of the Columbus, Ohio chapter of Silent Book Club. It was originally posted on her blog, Off the Beaten Shelf. 
One of the things I look forward to every month is the Columbus, Ohio chapter of Silent Book Club meeting. Everyone brings their own book and reads together quietly for an hour, then we all nerd out about books afterward. If you're in the area, you should come hang out with us!
We meet on the second Tuesday of every month and this time we met at Raising Cane's in the Clintonville neighborhood.
Our timing this month couldn't have been better. The day after our meeting, the World Health Organization declared the coronavirus a pandemic and encouraged social distancing. Some were already practicing social distancing, as evidenced by about half of our usual book clubbers being in attendance.
Given the health scare, I've cancelled future in-person meetings until further notice. However, Silent Book Club will be experimenting with Google Hangouts, Facebook Live, and other platforms so we can stay connected and healthy. Coronavirus will only destroy the social fabric of society if we let it.
We kick off the meeting with a quick round of introductions where everyone says their name and a little about what they're reading. I always take notes and post the full book list the next day. 
It's a great way for everyone to learn about books they might like and I've picked up several books I loved based on what people were reading and recommended to the group.
Here's what the group is reading this month:
Threads of Life: A History of the World Through the Eye of a Needle by Clare Hunter

On the Psychology of Military Incompetence by Norman F. Dixon

Game Changers: What Leaders, Innovators, and Mavericks Do to Win at Life by Dave Asprey

Zuckerman Unbound by Philip Roth

Shortest Way Home: One Mayor's Challenge and a Model for America's Future by Pete Buttigieg

The Hidden Oracle by Rick Riordan

Ayurveda of the Mind by David Frawley

Pieces of Her by Karin Slaughter

We We Owe to Each Other by T.M. Scanlon

Hag's Nook by John Dickson Carr

Death in Ten Minutes: Kitty Marion: Activist. Arsonist. Suffragette by Fern Riddell

The Sea Ain't Mine Alone by C.L. Beaumont

The Real Wallis Simpson: A New History of the American Divorcée Who Became the Duchess of Windsor by Anna Pasternak

Bubble in the Sun: The Florida Boom of the 1920s and How It Brought on the Great Depression by Christopher Knowlton

The Goldfinch by Donna Tartt

Wuthering Heights by Emily Bronte

On Kings by David Graeber

The Crossing by Cormac McCarthy

Laura Dean Keeps Breaking Up with Me by Mariko Tamaki

Norwegian Wood by Haruki Murakami
There are Silent Book Club chapters throughout and US and several around the world, so if you're not in Columbus, OH, check the events on the SBC website to find one near you. But only go once the coronavirus is under control.
In the meantime, I hope you'll connect meaningfully with book nerd communities online, including the Silent Book Club Facebook group.