What Columbus, OH is Reading: September 2019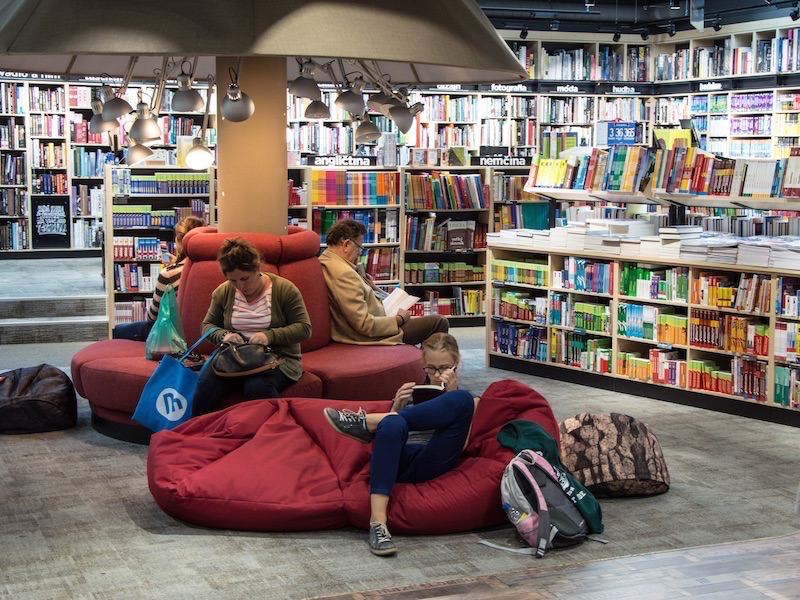 This guest post comes to us from Mandy Shunnarah-Reed, book blogger, writer, and host of the Columbus, Ohio chapter of Silent Book Club. It was originally posted on her blog, Off the Beaten Shelf. 
One of the things I look forward to every month is the Columbus, Ohio chapter of Silent Book Club meeting. Everyone brings their own book and reads together quietly for an hour, then we all nerd out about books afterward. If you're in the area, you should come hang out with us!
We meet on the second Tuesday of every month and this time we met at the Karl Road branch of the Columbus Metropolitan Library.
We kick off the meeting with a quick round of introductions where everyone says their name and a little about what they're reading. I always take notes and post the full book list the next day. 
It's a great way for everyone to learn about books they might like and I've picked up several books I loved based on what people were reading and recommended to the group.
Here's what the group is reading this month:
Ghostal Living by Kathleen Bridge

The American Railway: Its Construction, Development, Management, and Trains by Thomas Curtis Clarke

Shutter Island by Dennis Lehane

Portrait of a Lady by Henry James

Solsbury Hill by Susan M Wyler

The Man Who Mistook His Wife for a Hat by Oliver Sacks

All Systems Red by Martha Wells

Savage Appetites: Four True Stories of Women, Crime, and Obsession by Rachel Monroe

The Last Time I Lied by Riley Sager

Modern Romance by Aziz Ansari

How To: Absurd Scientific Advice for Common Real-World Problems by Randall Munroe

Oathbringer by Brandon Sanderson

Mrs. Poe by Lynn Cullen

Bottle of Lies: The Inside Story of the Generic Drug Boom by Katherine Eban

Partners in Crime by Agatha Christie

Prairie Fires: The American Dreams of Laura Ingalls Wilder by Caroline Fraser

Love, Ellen: A Mother/Daughter Journey by Betty DeGeneres

A Collection of Short Stories by Fyodor Dostoyevsky

Truth is Fragmentary: Travelogues & Diaries by Gabrielle Bell

Burned by Karen Marie Moning

Sula by Toni Morrison

Today Will Be Different by Maria Semple

Miles Morales: Spider-Man by Jason Reynolds

Six Amendments: How and Why We Should Change the Constitution by John Paul Stevens

Why Not Me? by Mindy Kaling

Everyone Knows You Go Home by Natalia Sylvester

I Think You're Wrong (But I'm Listening): A Guide to Grace-Filled Political Conversations by Sarah Stewart Holland, Beth A Silvers

The Drawing of the Three by Stephen King
There are Silent Book Club chapters throughout and US and several around the world, so if you're not in Columbus, OH, check the map here to find one near you!