What Columbus, OH is Reading: November 2019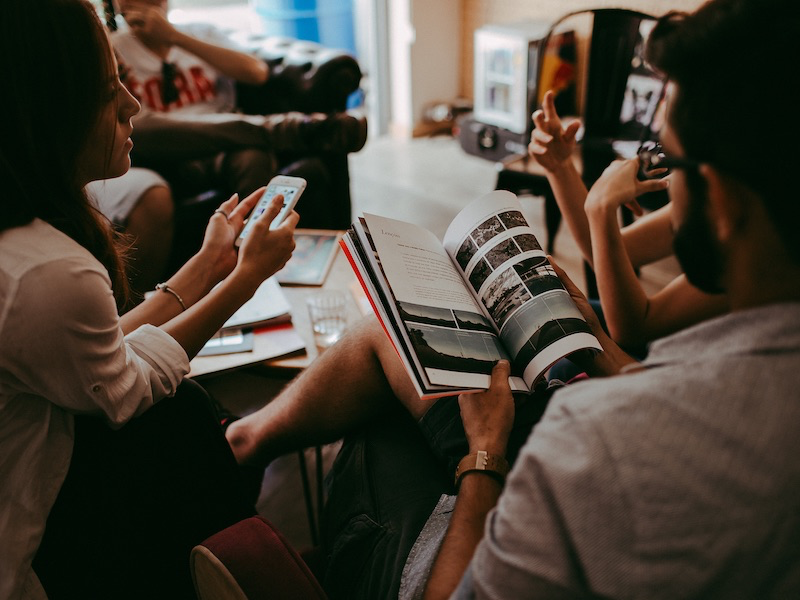 This guest post comes to us from Mandy Shunnarah-Reed, book blogger, writer, and host of the Columbus, Ohio chapter of Silent Book Club. It was originally posted on her blog, Off the Beaten Shelf. 
Silent Book Club Columbus meets on the second Tuesday of every month and this time we met at Raising Cane's in Clintonville. I love their chicken and sweet tea, and having food options is nice for the folks who come to Silent Book Club immediately after work.
We kick off the meeting with a quick round of introductions where everyone says their name and a little about what they're reading. I always take notes and post the full book list the next day. 
It's a great way for everyone to learn about books they might like and I've picked up several books I loved based on what people were reading and recommended to the group.
Here's what the group is reading this month:
These Witches Don't Burn by Isabel Sterling

Tattoos on the Heart: The Power of Boundless Compassion by Gregory Boyle

Drive Your Plow Over the Bones of the Dead by Olga Tokarczuk

Amped by Douglas E. Richards

October Light by John Gardner

The Magic Mountain by Thomas Mann

the old Star Wars novels

Great Expectations by Charles Dickens

The Peanuts Papers: Charlie Brown, Snoopy & the Gang, and the Meaning of Life, edited by Andrew Blauner

Stiff: The Curious Lives of Human Cadavers by Mary Roach

Uzumaki: Spiral into Horror, Vol. 1 by Junji Ito

The Starless Sea by Erin Morgenstern

From Holmes to Sherlock: The Story of the Men and Women Who Created an Icon by Mattias Boström

The Teahouse Detective: The Old Man in the Corner by Baroness Emmuska Orczy

Foul Means: The Formation of a Slave Society in Virginia, 1660-1740 by Anthony S. Parent Jr.

The Black Swan: The Impact of the Highly Improbable by Nassim Nicholas Taleb

Max Perkins: Editor of Genius by A. Scott Berg

Ten Dead Comedians: A Murder Mystery by Fred Van Lente

Harry Potter and the Chamber of Secrets by JK Rowling