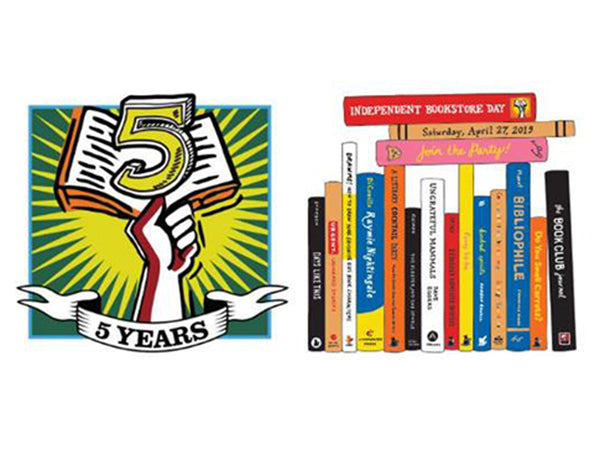 Three cheers for indie bookstores!
Mark your calendars because April 27th is Independent Bookstore Day, the day we celebrate the heroes and sheroes who are the rock solid foundation of our communities: local booksellers. It's the 5th anniversary of indie bookstore day, and our friend and Bibliophile author Jane Mount has designed this year's exclusive tote bag and T-shirt, so don't miss out. You can only find Bookstore Day swag and exclusives at indie bookstores, so show up in person and high-five your local bookseller.

Last month we welcomed a raft of new chapters to the SBC family. Southern California is stepping up with new meetups in Long Beach, Pasadena, and San Clemente, and a new chapter host in San Diego (Hi, Janet!). If you're heading to Thailand, bring a book and schedule your travel to include SBC in Bangkok. The first chapter meetup in Lahore, Pakistan, kicks off on April 20. And this just in from Italy... rumor has it a new chapter is in the works for Milan, just in time for summer jet-setters. 

If you've been thinking about starting a Silent Book Club in your town, just drop us a line and we'll help you get up and running. 
Happy reading!
Guinevere & Laura
Subscribe to our newsletter for monthly news and special offers from publishers and partners.